Kids Ministry at LMCC
At Lake Mount Church of Christ our kids (18 months through 6th grade) experience safe, age-appropriate environments where they learn about Jesus in a creative and relevant way.
We would love to see you and your family visit LMCC Kids.
VBS 2020 Registration Open Now!
Your first visit
Here's what to expect when visiting LMCC Kids for the first time:
First, find the Welcome Desk in the main lobby. There we will meet your family, and lead you downstairs to the check-in station. There, one of our volunteers will help you check your child in and lead your child to their age-appropriate room.
Upon checking in for the first time, we will ask for the following personal information (NOTE: We value your privacy and will not share this information with anyone):
Parent/guardian name(s)
Child's name
Child's birthdate
Home address
Phone number
Any special instructions (allergies, special needs) for your children
We offer kids classes every Sunday at 9:30am during Sunday School, during the 10:30am Worship Service, and during Sunday Evening Worship at 6pm, as well as on Wednesday night at 7pm during the Bible study. We also have some great online lessons and song videos on our Lake Mount Kidstube channel!
How check-in works
Before Service: You can check-in your child downstairs at the LMCC Kids check-in station. After checking in, you and your child will be given matching name tags with an ID number that is exclusive to your family and your visit. Your child will need to wear the name tag portion while you hold on to the matching tag.
After Service: After the service is complete, you will return to the check-in station and show your tag to a volunteer in order for your child to be released back to you.
During Service: In the event that we need to contact you during the service, we will attempt to reach you via text message. As a last resort, your child's identification code will appear on the screen in the auditorium. We ask that you exit the auditorium immediately and come to the downstairs check-in station where a staff member or volunteer will direct you to your child's room.
Nursery/ Viewing Room
At LMCC we have a Nursery/ Viewing Room that is available for mothers and fathers with infants. This room is reserved exclusively for parents with infants to enjoy the service in a more private and quiet environment. You can find this room right next to the Welcome Desk in the main lobby.
Meet our Kids Director
Tim Postle joined the LMCC leadership team in 2005 as an Associate Evangelist and has been leading the Kids Ministry since that time. Tim has also been preaching to the adults at our Sunday evening service since 2011. He loves to see people, young and old, energized for Christ.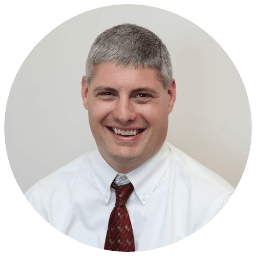 Are you an adult who would like to volunteer?
For the safety of our kids, anyone wanting to serve in our kids' or teens' ministries will need to have a background check. If you are interested in serving our youth, you can CLICK HERE to fill out a background check form. Once you've completed one, please send us a message below so that we can be on the lookout for your results!
Got questions?
If you have further questions concerning our LMCC Kids experience or visiting Lake Mount with children, simply fill out the form below and get in touch with us!